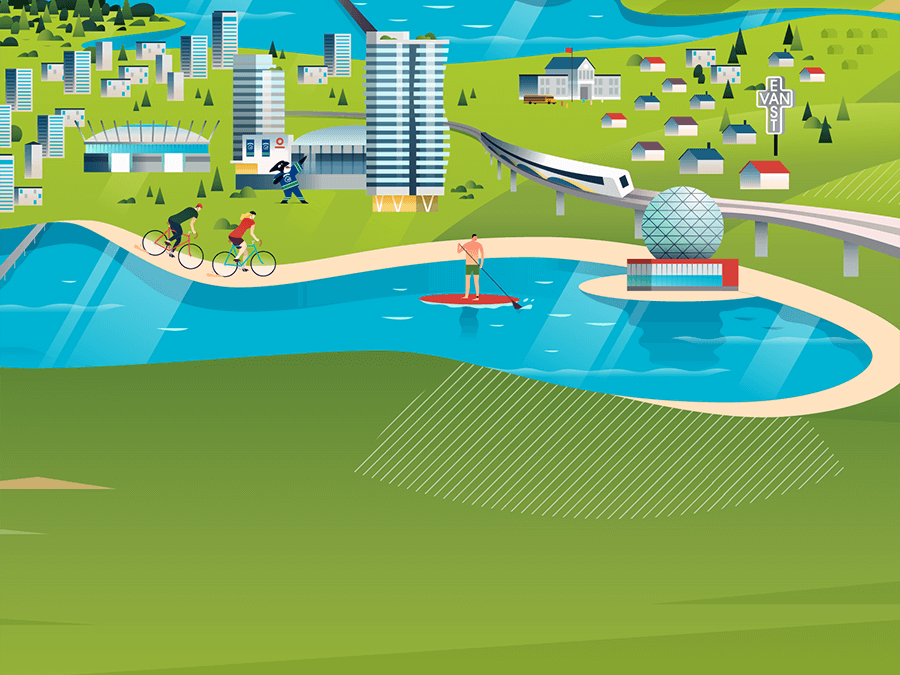 As Full Circle Community builders, Aquilini is involved in many industries and has been implementing additional measures of screening, cleanliness and hygiene over the past year throughout our businesses. Several of our retail operations have already modified their service protocols and pivoted to accommodate living in a new world.
Taking advice from our Federal and Provincial Health Care leaders, we have modified how we operate our Presentation Centres with showings by appointment only and we will reopen for walk-ins as soon as it is safe to do so.
We understand home buying is not a one-stop decision, so as an option, we are happy to help start decisions with you remotely as well. Each of our sales teams will also have access to Video Calling tools such as FaceTime or WhatsApp. Just call our team to set up a time and we will make it as easy as possible for you, your family, and your clients. We have also created many new digital tools available on our website so you may preview our homes from your own computer/smartphone.
Our friends at TD Bank, RBC, and BMO are also available and happy to speak to you on the phone about the recent changes in bank rates and the pre-approval process.
As invested members of the community, we believe in the strength of British Columbians and Canadians to get through this time together.